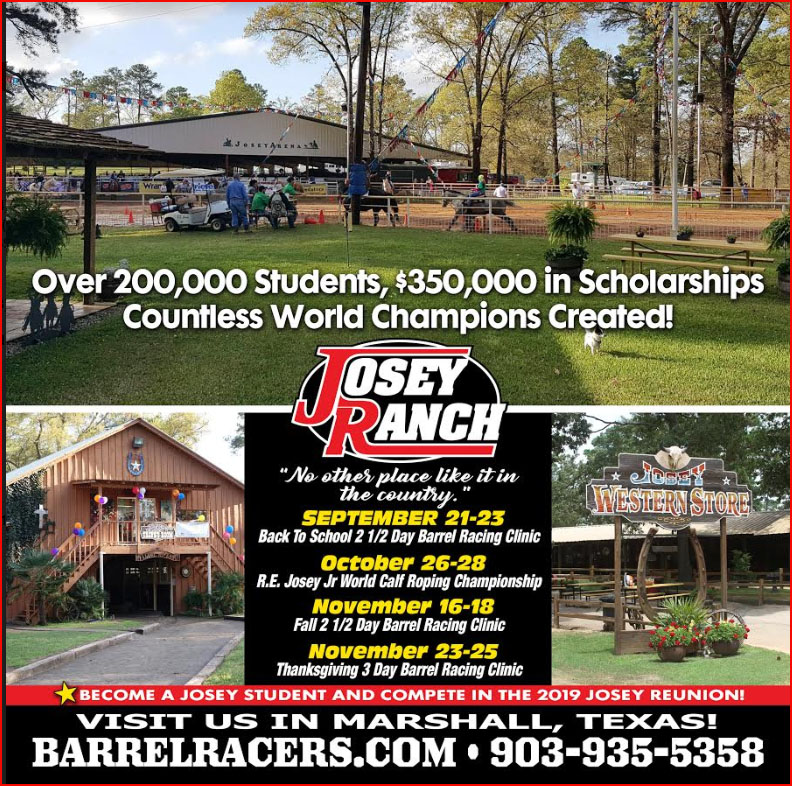 NEWS FROM JOSEY RANCH
Marshall, Texas – Josey Ranch
R E & Martha Josey welcomed two visitors from China for three days at the beautiful Josey Ranch. Bao Huang and Fai Xiao, members of the China Equestrian Group. Martha Josey became the honorary president of the China Equestrian Group in August 2019. Bao and Fai were in the Marshall, Texas area to take barrel racing lessons from the World Champion Joseys. The ladies made the trip to the Josey Ranch before heading off to the National Finals Rodeo in Las Vegas. They were excited to be in our area and spending time with Martha and R E, where they enjoyed a once in a lifetime experience.
-- CLICK HERE FOR THE COMPLETE STORY --