Why I Abandoned Traditional Cardiology to Become the "Healthy Heart Doc"
Spider-Man and Me: Parallel Tragedies
Spider-Man was my favorite superhero growing up. I'm not sure if I wanted to be Spider-Man because of the catchy theme song, his cool "spidey-sense," his ability to climb walls, or his ability to web sling throughout the city. Whatever the reason, I identified with him. Spider-Man is still my favorite superhero today, but my adult admiration stems from my personal identification with his plight.
Believe it or not, the transformation of Peter Parker into Spider-Man is very similar to my own. In the comic books, Peter Parker became Spider-Man only after a family tragedy: by choosing not to use his powers, he inadvertently caused the death of his uncle Ben.
My metamorphosis from Dr. Columbus Batiste, board-certified interventional cardiologist, to Columbus Batiste, the "Healthy Heart Doc," was equally traumatic. For years, I practiced medicine the way I had been trained. I focused primarily on the use of medications and procedures to treat disease states. Lifestyle intervention was an obligatory afterthought, and not a form of treatment.
-- CLICK HERE FOR THE COMPLETE STORY --


feedbacks[16]

---

WHY OUR PROTEIN ADDICTION IS MAKING US SICK
In the new book 'Proteinaholic', surgeon Garth Davis warns America's obsession with protein is 'killing us.'
In America, where more than one third of the population is obese, high protein diets are a favorite. The high protein, low carb lifestyle is reflected in the success of products like protein shakes, cookies, bars, and a plethora of diets urging consumers to cut down carbs. But as 78.6 million people are obese in America, according to data from the National Institutes of Health, there is now a movement debunking what they call the protein myth.
"You know how many people are protein deficient in this country? None," provokes Dr. Garth Davis, a Texas, Houston bariatric surgeon who completely changed his view on weight-loss and health over the past decade. Treating morbidly obese patients (you can catch him in TLC's docu-series My Weight is Killing Me), he started to investigate the connection between diet and conditions like obesity, diabetes and coronary heart disease.
What he found shocked him, as he was a big advocate of the get your protein mantra. "Everybody seems to think protein will give them energy. Meanwhile, anyone who knows the basics of biochemistry or physiology will tell you that energy comes from carbs or fat, not protein," he writes at the beginning of his recently released book Proteinaholic – How our obsession with meat is killing us and what we can do about it.
-- CLICK HERE FOR THE COMPLETE STORY --


feedbacks[18]

---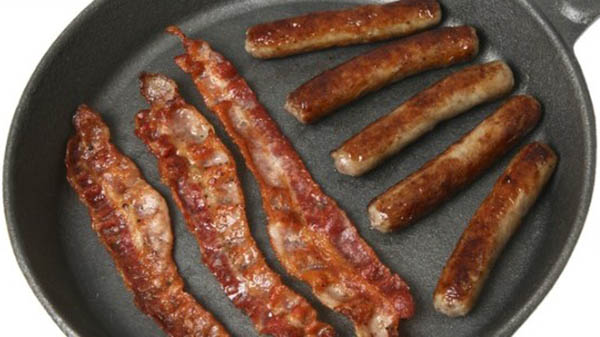 Processed meat causes cancer, says WHO
Like your daily hot dog or bacon sandwich? You may want to think again.
The World Health Organization said Monday that eating processed meat such as sausages and ham causes cancer, while unprocessed red meat may also be carcinogenic.
The WHO's cancer research unit now classifies processed meat as "carcinogenic to humans" based on evidence from hundreds of studies, and linked it specifically to colon, or colorectal, cancer.
The report outlined that simply eating 50 grams of processed meat each day -- the equivalent of two slices of ham -- can increase the risk of such cancer by 18%. However, the authors say the risks are relatively small to begin with. The organization defines processed meat as any type of meat that is salted, cured or smoked to enhance its flavor or preserve it. Processed meat generally contains pork or beef, but may also contain poultry.
-- CLICK HERE FOR THE COMPLETE STORY --


feedbacks[8]

---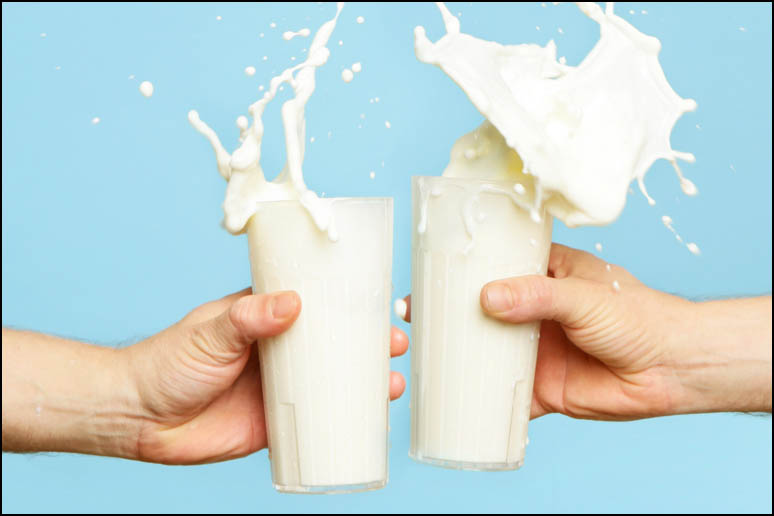 Milk Increases Mortality
A recently published study shows that consuming 3 or more glasses of milk per day almost doubles the death rate relative to drinking less than 1 glass of milk per day. This same study also reported greater bone fracture rates with increased milk consumption, just the opposite of what the dairy industry would have us believe.

Although this study tracked over 60,000 women for over 20 years, the authors state in their conclusion "a cautious interpretation of the results is recommended." We certainly should be cautious when considering the elimination of something as pervasive in our western food supply as dairy products. So let's look at what other studies and experts are saying.

Research has shown that dairy consumption increases the following: death from all causes1, heart disease2,3, breast cancer4,5, ovarian cancer6,7, prostate cancer8,9,10, type 1 diabetes11,12,13, bone breakage1, cataracts14, ear infections15, acne16, allergies17, constipation17,18, multiple sclerosis19,20, and Parkinson's disease.21,22 There are hundreds of other studies published in peer-reviewed journals that provide evidence that the consumption of dairy products causes these diseases and others and hastens our death.
-- CLICK HERE FOR THE COMPLETE STORY --


feedbacks[13]

---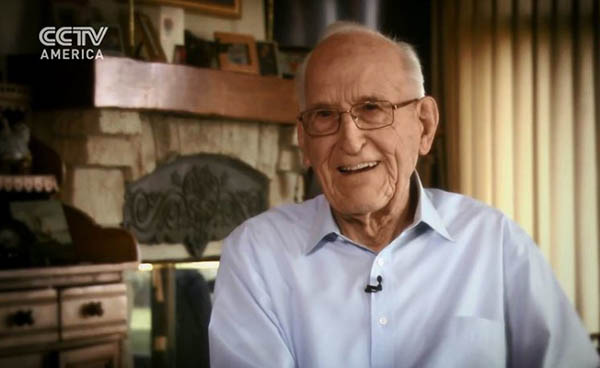 Diet is secret to his longevity
A sprightly centenarian says a vegan lifestyle is the secret to his sharp mind and incredible health at 101 years old.
Dr Ellsworth Wareham worked as a heart surgeon until he retired just five years ago.
But he's yet to give up his driving license as he's still feeling quite comfortable behind a wheel. 'I don't have any trouble with my joints, my hands are steady, my balance is good, I don't have to walk with a cane,' he told CCTV America.
He said he has 'never cared for animal products,' and becoming vegan was 'a very easy thing.'
-- CLICK HERE FOR THE COMPLETE STORY --


feedbacks[31]

---