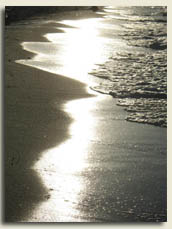 The Shores of Thanksgiving
By Lad Moore

"I swear it. I never took my eyes off him -- I only blinked."



* * *

It is one of Florida's best-kept secrets' those miles of virtually unspoiled sand and surf from Mexico Beach to just below Port St. Joe. The color of the sea was a confusion of blue and green -- a hue no artist's palette could counterfeit. The sand was like spilled sugar. Our family of three vacationed at Mexico Beach for several successive summers, nestling ourselves in an average but ample cabin only two hundred yards from the crash of the waves. Nearby was a fishing pier, stretching several hundred feet into the Gulf of Mexico. Its boards were gray and coarse, sandblasted and washed by the wind and tides. In the evenings, we tied our crab nets to its rails, waiting patiently to collect the blue jimmies that would fill our steaming pot. Our supper fare was always the same -- succulent crab, steamed corn, and red potatoes. The flavor and freshness was such that we would never change the menu.
-- click here for the complete story --


feedbacks[12]

---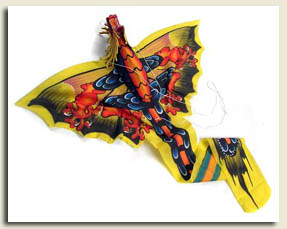 HOW KITES FIGURE IN THINGS
By Lad Moore

Boyhood in Indonesia: "You know the rainy season is over because the phone stops working. 'It's the kites,' said the repairman who'd come to investigate the silence on my phone. 'Their strings have cut the lines.'" --Matthew Moore, Sun-Herald Indonesia

* * *

As a child of the forties in a working-class East Texas town, play was any simple activity accompanied by boundless imagination. Boredom stimulated invention, and games could be created out of the thinnest of air. Most pastimes were off hand, but props sometimes lent a special dimension to the entertainment form. It might be a can to kick, a slingshot, a retired sock filled with marbles, or a hoop to push. My hoop was an old bicycle rim I herded along with a bent welding rod that my uncle gave me. Most of my marbles were won in games of chance or conquests in the sport of agates. Boys of that age and station required almost nothing to create a pastime, and these simple things helped pass the time between knickers and business suits.
-- click here for the complete story --


feedbacks[7]

---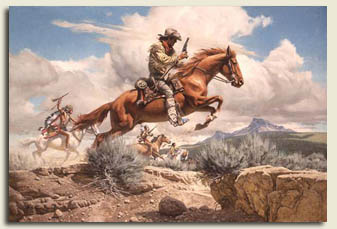 TAKE A MESSAGE
Editor's note:
The current construction of Telegraph Park in Marshall gave rise to some research by Lad Moore. How did this downtown Marshall corner get that name? How did we communicate in thee town's early days? How did that alleged 'scoundrel' Jay Gould play in the matter? There are some surprises in this non-fiction article.
By Lad Moore
"The new Morse Telegraph instrument is said to perch upon a wobbly three-legged milk stool. One leg is intrusive and insensible - just wires draped across trees like felled kite cord. The next leg presents up a silly language that contains no words, just dot and dash clatter that even a clever red-headed woodpecker could mock. The last leg is but a mere child, doing message delivery work that rightfully belongs to family men. Surely God will have this folly fail!"

-- Sentiments of an Unknown Express Rider
* * *
On a small plot at 100 N. Washington Street, Marshall, Texas, the first telegraph office in the state was established. The Texas and Red River Telegraph Company opened its office in the city on Feb.14, 1854, offering patrons connections with New Orleans via Shreveport and with Alexandria, Louisiana, and Natchez, Mississippi. It was new to Texas but not the world. The telegraph was already ten years old after its inventor, Samuel Morse, had sent the world's first formal transmission on May 24, 1844. Was his four-word message that day foretelling? It read simply, "What hath God wrought?" Perhaps the message was meant to convey one of Morse's great fears. From the beginning, he was mindful of the potential risk for misuse of his new medium. Before it was even operational, he warned his assistant to "be especially careful not to give a partisan tone to any information you may transmit." Morse showed great insight in this warning, realizing that once a message was sent on the wire, it could not be retrieved nor the sentiment retracted.
-- click here for the complete story --


feedbacks[11]

---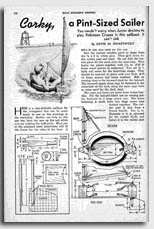 SAILING
Taking the tar trail to T&P Marina
* * *
My grandmother's home was located on George Gregg Street in Marshall. The street was nothing more than East Texas clay dust, swirling in the summer breeze and stirred into red fog by passing automobiles. Relief was measured by the city trucks which came each year to spray the dirt with black oil. The first few cars that came along after an oiling knew to drive at a snail's pace lest they splash the black paste onto shiny running boards and clean fenders. In a day or two the street would harden, and would remain so until successive spring rains created rivulets that carried the crust away into ditches and storm sewers. Then it must be redone.
George Gregg Street stretched out a couple of miles until it merged with T&P Lake Road. This road led to its namesake, the watering source for the Texas & Pacific steam engines. I walked its distance many times with my group of friends, stopping once at the only store we passed to buy drinks. A nickel would buy a Double-Cola, and we would pair up to halve them. One ten-ounce bottle for two boys -- a better deal than to split the smaller six-ounce Coke. There was some tiny writing on the bottle just below the Double Cola emblem. Those words exactly marked the share line so each kid was assured of his honest five ounces. Not one of us ever cheated the other, a character trait that defined respect among true comrades. Today such a gracious thing would be an oddity.
-- click here for the complete story --


feedbacks[9]

---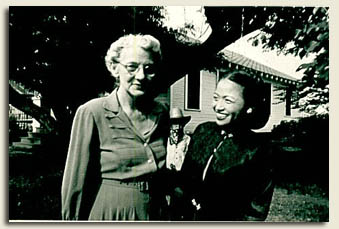 Day of the Dragon Lady
At first, like the town itself, I just held my spot in the background and stared.
* * *
My father learned to fly in the early days of aviation at the field in Marshall, Texas. Like so many others who mastered flying, and like the proverbial sawdust in a showman's veins, it became a passion -- or more so, a compulsion. It was no surprise he chose flying as his life's work. His career began as Class Commander at Jones Field in Bonham, where he trained other men who similarly lusted after the sky. What had perhaps just been a futile hope for many, the Army Air Corps put flying within reach of anyone. If they possessed skills equal to their guts and drive, my father was there to nurture them to success. All did not succeed, but Jones Field graduated many classes of aviators who went on to serve in WWII, some becoming noted fighter aces.
For this period of his life and for the following three years, I didn't see my father. I lived with my grandmother, a calm and steady environment in a typical small town atmosphere. I knew very little about his exploits except for the occasional telegram he sent home. My grandmother would read them to me, and I could close my eyes and imagine the scene behind the telegram's paper curtain. I envisioned him in jungle khakis with laddered zippers, wearing a hat with one brim pinned up. Slung across his shoulder would be a machinegun, and at his side a Gurkha knife--a semi-circle of razor-sharp steel emblazoned with a handle of jewels. In later photos I saw, my image of him was not far from reality.
-- click here for the complete story --


feedbacks[8]

---