Billy Bob Rae: ABOUT THAT BIG HOLE IN THE FLOOR AT MEMORIAL CITY HALL (MCH)
Editor's note:
As Memorial City Hall moves into its final year of construction, the question I hear most often is -- Why is there a big hole in the lobby floor at MCH?

Fortunately EastTexasExposed.com has the answer. In January 2017 investigative reporter Billy Bob Rae wrote this story. I provides a complete explanation. Read the article and you to will be in the know.
By Billy Bob Rae -- billybobrae@outlook.com -- January 9, 2017
Well the final plans are about to be released and everyone that has seen the plans or visited the building is asking, "Why would anyone in their right mind deliberately cut a large hole in the floor of the already very small lobby at MCH.
Of course the answer is -- no one in their right mind would deliberately do such a stupid thing.
I have done some research and now have the complete story – it was an accident.
As you know I have inside contacts at the county jail so I was able to figure out what happened.
It all started about a month ago when one inmate working at MCH lost his balance and splashed some coffee out of his cup as he was walking. He sat his cup down and cleaned up the mess. When finished, he picked up his cup and moved on to another location.
He was unaware coffee had collected along the bottom rim of his coffee cup. When he sat the cup down on the building drawings, the cup left a coffee stain on the drawings. Luck would have it that the circular stain happened to fall directly in the center of the lobby for the theater on the drawing floor plan.
Later that morning another inmate came in to do some more demolition work. Since he had become accustomed to working off drawings that were a combination of computer generated drawings and free-hand, on-the-fly modifications, it was perfectly reasonable that he would mistake the coffee stain as an on-the-fly addition of a hole in the center of the lobby floor.
photoshow: The People of Peru
In March 2017 my wife and I flew to Peru. After spending several days in Lima we took a second flight to Iquitos, a city on the Amazon River. From there we boarded a riverboat an toured the Amazon River for a week. It was an amazing experience. A real learning opportunity.

I start this story with an image of an older lady at work.

Unlike some countries in South America, Peru is not a socialist country. In fact unlike many nations, it has none of the socialistic programs that most industrialized nations have. Those often loved socialistic programs such as social security, medicare, and early childhood education have no place in Peru.

This means that there is no mandatory retirement age in Peru. In fact, there is no retirement in Peru. For that reason, it is common to see older people on the streets selling food or other goods in order to have money for there own food.

---------------

Visit our blog and comment on this article -- click here.

---------------
-- CLICK HERE TO SEE THE PHOTO STORY --


---
Opinion: ANOTHER GOOD ONE BITES THE DUST
By Ron Munden – February 17, 2019

It's official. The filing date for the Marshall City Commission May election has passed and current City Commissioner William "Doc" Halliday did not file for reelection. In my opinion this is a big loss for Marshall's taxpayers. The last pillar for strong fiscal management in the City will fall in May when Commissioner Halliday leaves the Commission.

Mr. Halliday's decision not to run tells me a couple of things. First, Mr. Halliday is very smart. Anyone who would voluntarily agree to beat his head up against a rock wall for two more years should be certified "legally crazy." Mr. Halliday is too smart for that. .

Second, a critical mass of fiscally irresponsible commissioners can successfully suppress every good fiscally responsible suggestion submitted by another member of the body. In my opinion Mr. Halliday chose not to run because he realized that it would be impossible to accomplish improvement he promoted for the city. Data shows that a Halliday proposal was automatically "dead on arrival" with the current City Commission.

So, in May, Marshall will lose the last voice for fiscal responsibility on the commission because he found it impossible to accomplish anything given the makeup of the current commission.
-- CLICK HERE FOR THE COMPLETE STORY --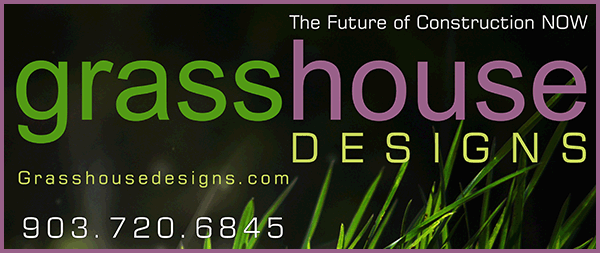 ---
REP. CHRIS PADDIE'S CAPITOL UPDATE - 2/15/2019
One of the things I have mentioned in the past is the work that I have done over the last year as the Vice Chairman of the Sunset Advisory Commission. I want to use this week's Capitol Update to tell you a little bit more about the Sunset process.

The Sunset Commission is responsible for making recommendations to the Legislature to improve the performance, transparency, and efficiency of state agencies. Each agency is subject to Sunset review on a 12-year cycle. The Commission is made up of 12 members: five senators, five representatives, and two public members--who are appointed by the Speaker of the House and Lieutenant Governor.

During this past year, we have done top-to-bottom reviews and held public hearings for the 32 agencies that are currently up for review. This allowed the opportunity for the Commission to receive input directly from agency staff and other stakeholders. .
-- CLICK HERE FOR THE COMPLETE STORY --


---